Follow us :
Our Mission
The primary purpose of the Brampton Run for Veterans is to bring together our Veteran Community in the Brampton area and connecting them with the Brampton Community at large. It has always been important for Veterans to integrate with their communities after their service has been completed
The proceeds of this run will go to advance the Mission of The Regimental Association of the Lorne Scots, a Brampton Veterans group. Participants in this family-friendly event can complete a 10K Chipped Run, 5K Chipped Run, or bring the family out for an untimed  5K Run/Walk and a 5K CAF Team Challenge.  All events are also available virtually so You decide if you want to attend the live event or where and when you complete your run. Speed River Timing will time live events (if applicable) and the timing app Runkeeper is available for free on line at our registration site for virtual participants
---
4th Annual Brampton Run for Veterans is at Chingacousey Park

April 16 2022
All events are also available virtually
Register for the live or virtual event at Race Roster
Our Sponsors for the 4th Annual Brampton Run for Veterans
Our Honorary Chairs
We are pleased to announce our Honorary Chairs of the Annual Brampton Run for Veterans:
MAYOR PATRICK BROWN
Since the day Mayor Brown was sworn in as the Mayor of Brampton, he has demonstrated in speech and in action his support for Veterans and those in Brampton currently serving in the Canadian Forces. He continues to do so by agreeing to serve as an Honorary Chair of this event. As an aside, he also runs the 5K Run each year!
AIR COMMODORE SURJEET SINGH BHATTI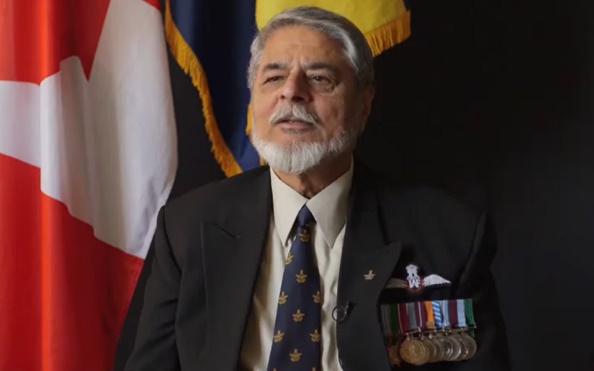 After a very distinguished career in the Indian Air Force, Air Commodore Bhatti came to Brampton where he became actively involved in the community. He is one of the highest-ranking Veteran members of our Branch 15 Legion, and supports the mission of the Legion and the cause of Veterans often and whenever called upon. He has recruited several new members for Branch 15 and took part in the Brampton Remembers video project that can be found on the City of Brampton website. He has been a Reviewing Officer for Cadet Annual Inspection parades and is one of our representatives in our ongoing relationship with The Lorne Scots Regiment. For those not familiar with Air Force ranks: Air Commodore=Brigadier General.